Ça fait un moment que je ne vous avais pas écrit. J'espère que vous avez passé de bonnes vacances et que vous vous êtes remis du Uke Fest.
On va commencer la nouvelle saison avec une bonne nouvelle.
Vous le savez probablement, Jake Shimabukuro va sortir un nouvel album le 2 octobre prochain. Ce nouvel opus s'intitulera Grand Ukulele.
Pour ce nouvel album, Jake a fait appel à Alan Parsons, ingénieur du son, musicien et producteur génial qui a notamment travaillé sur l'album Abbey Road des Beatles et Dark Side Of The Moon des Pink Floyd.
Voici une vidéo de Jake au studio d'Alan Parsons: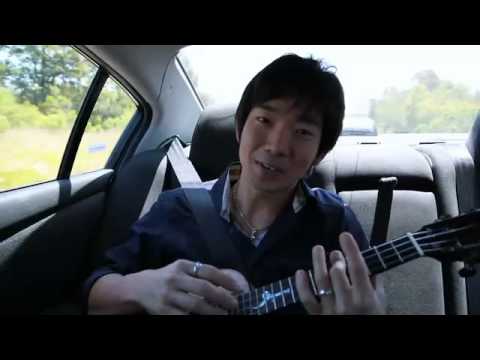 Il y a également un article très intéressant concernant ce nouvel album sur Billboard.com.
Vous pouvez y écouter en exclusivité le titre Island Fever Blues qui sera sur Grand Ukulele.
Pour l'instant, je n'ai pas encore vu de date au Canada pour sa prochaine tournée. On peut espérer qu'il fera un détour par Montréal.
Bonne écoute à tous en attendant le 2 octobre.